In the age of Amazon Prime and UberEats, it's easier now than ever before to buy things online. When people can almost buy anything from anywhere, your challenge as a small business owner is convincing consumers to shop with you rather than the big names of e-commerce. Due to your size, you won't be able to compete by lowering your product prices. But there's an advantage to operating a small outfit. You can perfect your shipping experience with this secret three-part customer service hack that includes:
Low-cost or free shipping
Most customers expect to see the estimated costs of their purchase to jump up a little due to taxes. But if they see their costs skyrocket thanks to shipping and handling, they're likely to abandon their cart and shop from a retailer that doesn't charge them.
Reducing the shipping your customers pay is an incentive for them to make the purchase. But that means you'll have to cover some, if not all, of this cost — which can be tricky for small businesses on a limited budget. You need to tweak your shipping policy, so it won't eat too much into your bottom line.
Start by researching what kind of services shipping couriers like FedEx, DSL, and UPS offer to small businesses. Keep each one up in a separate window to make comparison shopping easier. As a small enterprise, you won't have access to high volume discounts, so shopping on your own may not reveal enough savings.
You can unearth more savings by talking with a shipping courier broker. They have working relationships with FedEx, DSL, and UPS. Since they operate on a larger scale, they can negotiate shipping rates with these couriers and arrive at deeply discounted prices. In some cases, like when you let a broker from netParcel negotiate your shipping, you can save as much as 70 percent off your typical rate.
You can speak directly with a broker, or you can peek at their operation by visiting netParcel.com. They've simplified comparison shopping with their online tool, so you can always find the cheapest prices without needing to flit between several windows. Check in with their small parcel couriers, LTL (Less-Than-Truckload) services, and volume consolidation services to see which way saves you most.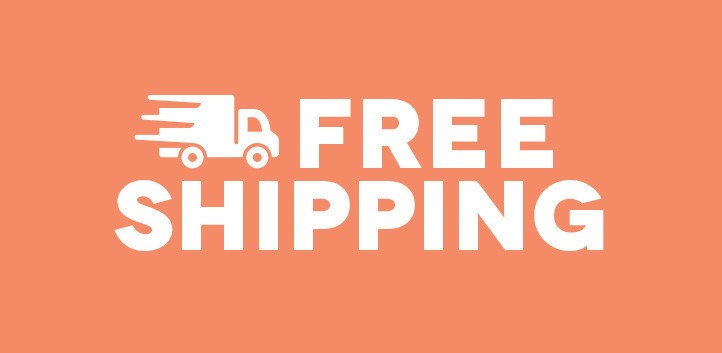 Multiple shipping options
Customers don't just expect cost-friendly shipping. They also want flexible shipping. According to UPS' Pulse of the Online Shopper White Paper, shoppers appreciate the opportunity for a faster delivery. As much as 46 percent of those surveyed admit they will abandon their cart if the shipping time is too long or if it's not provided at all.
As long as you keep the basic shipping option free, you shouldn't be afraid to offer for-a-fee options that promise speedier delivery times. Those who want your product right away will appreciate the opportunity to get their items faster, even if they have to pay.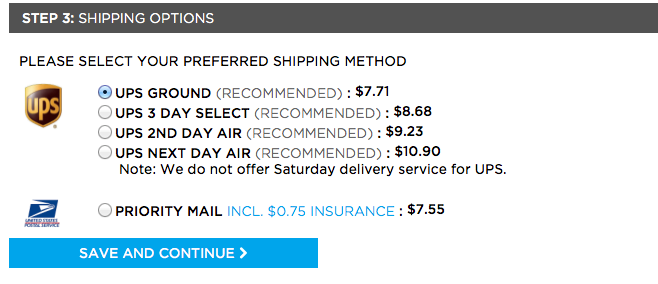 Easy return policies
Without the opportunity to try things on or test items before they purchase them, customers will inevitably have to return your product. UPS' White Pages reveals 62 percent of shoppers have returned online items before. The very same study indicates 81 percent of shoppers will only purchase an item if the retailer offers free and simple returns.
There are a few ways of offering your customers what they want. You can send a prepaid return shipping label along with the package just in case. You can require customers to pay the cost of the label and ship on their own. Or you can request they return their items to a store.
You'll have to study which one will best suit your business' capabilities. Regardless of which one you choose, remember it must be relatively easy for your customer to make returns. They want the experience to be fast and hassle-free.
The bottom line: your shipping experience must be cheap, painless, and flexible
That's a lot to ask for from a small business, but these shipping features can help you compete with the giants of e-commerce. Play to your strengths. While you may not have the money to compete with their lower prices, you do have the time to create a boutique shipping experience that will impress your customers.
Look into how you can lower your shipping costs, increase your shipping options, and simplify your return policy. When you make it cheap and easy to purchase from your store, you'll see more customers completing their purchase and coming back for more.