Looking for more tech companies that are fast-moving and well worth your watching? As an avid tech enthusiast, companies that are disruptive, innovative and growing at a phenomenal speed always get my attention. These are some of the companies I consider to be movers and shakers right now:
Roobee
This is an investment platform that helps investors to identify areas worth to invest in. The technology uses artificial intelligence to predict the right products to invest in. The platform uses block chian technology. Its user base has grown to about three hundred thousand. The platform has grown successfully since its inception with the latest figures indicating that the company has raised Bitcoins and Ethereum worth $5.5 million. The platform mainly deals with cryptocurrency and it has currently issued out around $15 million in this currency. This has made the the platform be recognised by around 100 media outlets in the globe. (Check them out here)
AdQuick
This is a unique app that has revolutionized outdoor advertising allowing the users to manage their inventory, and plan for their purchases. The app also aloows for the measuring of the OOH campaigns in Europe and North America. It also reduces the time it takes before new campaign are purchased as well helping businesses and other brands carry out an effective ut of home promotions in a short period. (Check them out here)
NFQ Asia
With over 20 years in software development in Vietnam, Germany, Lithuania, and Singapore, NFQ is a business application that provides companies with an opportunity to grow fast and reach to new levels by giving them access to the Top Tech Talents. The platform allows companies to develop strategies, products and businesses in tandem with the latest information technologies. The NFQ also participates in growing client teams offshore, which makes them be available for insourcing in the future. Even media proponents at Forbes agree that this company is worth watching.
ILCoin
This Palo Alto Networks Partner certified data storage software is essential in storing data in a decentralised block chain system. The system is resistant to quantum attacks given its ability to use the block chain technology to develop 51% attack resilience SHA 256 PoW and quantum protection. This system ensures security for users of the crypto currency from any malicious attack that can cause them to lose their investments. The system is currently being upgraded to a point where it will offer a backup storage of images, files and videos.
Reservations.com
Now these guys are really something: They take market share from both Airbnb and Booking.com with ease. The co-founder and CEO Yatin Patel is certainly humble but has a lot to he can teach businesses: He is a genius in the way he deployed people alongside technology and process. They achieved a position quickly where they can do everything that traditional "high-street" travel shops used to do with individual touch and care – but still hits parity with the major players mentioned here. They're growing fast – and this is a surely a global business to watch. (Check them out here)
ByCoi
This is an ambitious crypto currency that users keep in wallets and it slowly accumulates in value. The developers are however looking forth to rolling it out as a functional currency that can be traded in. The platform has about 120 billion coins under a company registered in the UK as well as having a licenced platform for exchange in the EU called bcbexchange.com. This makes the coin viable for exchange and trade with other crypto currencies. Further, given that ByCoi is a sister platform to OVID, an Irish ecommerce platform, it can be used for trading in this platform, which will make it more popular.
Pharmeasy
Research indicates that improved innovation in health technology is a key enabler to better care. Yet governments are really struggling to police illegal online pharmacies. Well, PharmEasy is a business on a mission: they went a step further and aggregated lists of registered pharmacies with whom they do business, deployed technology that can connect people to their local pharmacy, all in a way that omits illegal outfits. They shortened the supply chain, reduced cost – and found a way to provide handy information to both suppliers and patients. This is one example of how people can put the needs of society ahead of mere profit and deploy tech for a good purpose. What is interesting right now, is that they are attracting major attention from VC's and investors.
The Parallel
This software is meant for carrying out corporate training at a lower cost as compared to other traditional methods of training. The program allows companies to create visuals of their start-ups, which takes the employees in every step of the project allowing them to conceive the manner of operation of the software and help them gain both soft skills and hard ones. What is really useful is that it allows companies to closely engage their employees in new projects and achieve high knowledge retention. The software still has a tool called CleverPoint, which is essential for analysing biofeedback for Virtual Reality.
CAR:GO
This is a transport application operating in Serbia. The application allows users to network with other travellers in their city while it gives them a chance to avoid the inconveniences of the public transport system. The company that began without any investment is currently profitable and is looking forth to expand to St. Tropez, Vienna and Zurich. With over 600,000 users in the platform and around 3000 other companies willing to collaborate, this will be a company to watch.
Mythical Games
This is a gaming studio that is focused on integrating ledgers into games, which will take the gaming experience to another level. Banking on the experience of people like the former Twitter president Adam Bain and Adam Struck, the Managing General Partner of Struck Capital and the $17 million funding available to them, the system is bound to grow immensely and revolutionize the future of gaming.
MedCrypt
Made in 2016, this is a software aimed at giving cybersecurity to medical devices that make rounds in the world. The company focuses on integrating internet technologies with medical devices after their manufacturing. With a $8.4 million funding, the developers aim at writing device specific programs that will execute what they are meant to do.
The Mom Project
The app targets skilled women who leave their jobs after becoming mothers and fail to find their way back to the job. The app currently has 150,000 women registered ready for jobs and 1000 companies for which they can be linked to. With an easy registration process, many mothers can easily find their way back to the jobs they loved. The app has also made it easy for companies to hire skilled persons.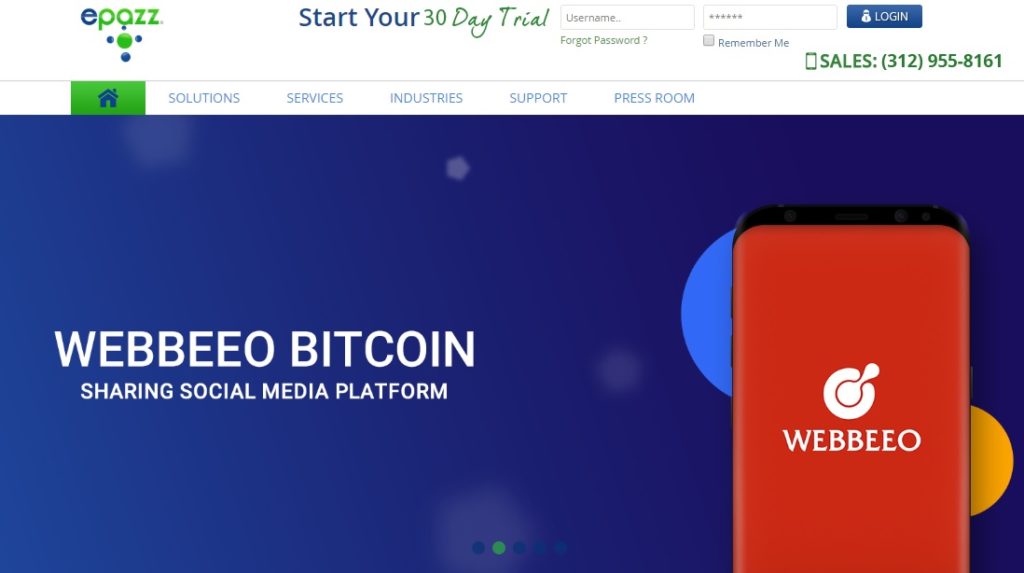 Final scoop:
With more successful ventures coming online as we speak, watch this space for more innovative tech companies that are changing the way people do things in the world.