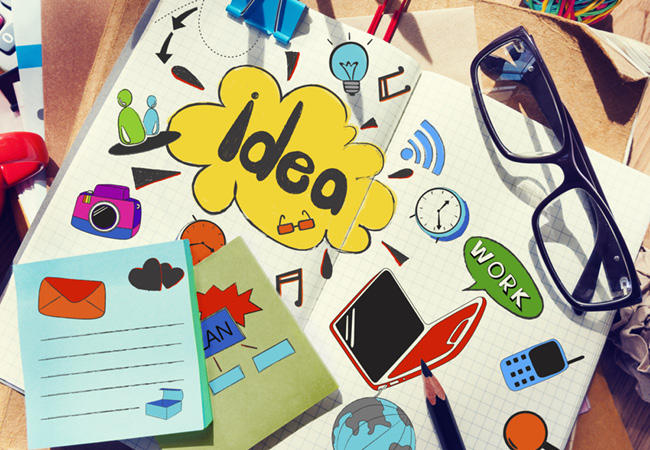 A surefire way of diverting traffic to a site is to share consistent, relevant content that provides potential clients with the answers they need about your product or business. It is not always easy to produce such content consistently, nor to ensure that it ranks well in search engines. Producing quality content takes time, vision, and skills. The options available to consistently produce content may be costly and labor intensive, such as hiring an inside team of writers that may need training, benefits, and supervision.  One of the easy ways to get content produced is outsourcing content to a company ready to deliver the material you desire for your campaign. With the option of hiring writers, the difficult parts about getting a job done are erased, and the client is connected with excellent content delivered on time and tailored to needs. These benefits, and more, follow.
Simple and Effective
Hiring writers through one platform is a simple way to get the job done and ensure top notch material. Working closely with a content production company is as simple as getting your vision across and then letting the writers do the rest. The services offered cover a range of writing needs, from article writing, to blog content, to writing for social media platforms. Each will employ search engine optimization (SEO), appropriate tone, exceptional writing and well delivered messages.
Save Some Bucks
It is surprisingly cost effective to outsource content writing. According Boston Business Journal columnist Joe Hadzima, the salary and benefits of an in company writer would be '1.25 to 1.4 times base salary range.' Business advisor William G. Bliss notes that in-company writers come with their own costs, such as the salary of the recruiter, the assistant salary, costs of employment assessments, training costs and so on. He mentions the five month mark as the point at which hired writers reach full productivity. On the other hand, outsourced writers come with a one time fee and no processing requirements. The benefits that are received in return for this small fee are profound and wide-reaching. High quality content is delivered from expert writers at no additional costs; writers are hired to do what they do best without the hassle of employment processes. Hiring content writers can allow a business to get ahead, increasing traffic and customers, for affordable prices.
Content Tailored to Needs
The work produced by the writers adheres to the guidelines sent with the order, and can be customized depending on the needs of the company. Relying on outsourced writers for writing needs can provide freshness of new perspective tailored to your campaign, and will give your marketing strategy a consistent boost. In addition to being rid of the writing headache, the writers are able to create content that follows the instructions and is consistent with the company image. A further advantage is that there is the possibility of unlimited revisions, making sure the best is delivered, as consistent as possible with the company's image.
Unique and Creative Approach
With the fresh eyes of external writers, creativity is at an all time high. Oftentimes, we can become too close to our pet projects and our vision may become clouded over what is necessary and what is not. Leave it to content writing and editing experts to look at your work with a fresh perspective, think of great ideas, and deliver on them. Content writers specialize in work of the best possible quality, with unique spins on your niche that will bring your audience back for more.
Knowledge of SEO
Search engine optimization (SEO) ensures that your platform gets noticed. t involves the seamless working of keywords into a text allowing search engines to rank your content by relevance and inform your audience of the niche you occupy. A Laurea University of Applied Sciences study published on Theseus reported on the impact of SEO on website traffic. They found that after 6 months of SEO tactic implementation, there was an increase of visitors via google by 46.10% and a 56% increase in unique visitors. When it comes to a strategy that improves ratings and quality of experience for the audience, SEO does it best. Content produced professionally utilizes these techniques, delivering high quality content on time that is geared to internet success. Best of all, the content is professional, always unique and adheres to company needs at affordable prices.