You're dissatisfied with your marketing department's performance, you haven't met your lead generation targets once in the last year, and you're frustrated by a low marketing budget getting in the way of your goals. You're not the only one trying to make do with limited resources when it comes to lead generation on a budget. Marketing departments in large and small companies alike struggle to meet lead generation targets. Although over 78.5% of all companies worldwide have engaged in lead generation programs in the last year, only 17.3% met their lead generation targets in the last 12 months.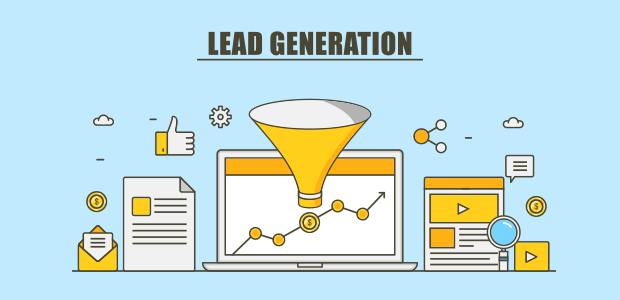 Sales and marketing disagree on a lot of things, from which channels are most successful to how effective their efforts really are, but they both seem to agree that internal company issues are the biggest obstacle to successful lead generation. That alone should be enough to look into a lead generation service.
All of these numbers come from a resource that's indispensable for marketers, the 360 Leads Black Report. It's a deep-dive into the struggle to meet lead generation targets, the disagreements between marketing and sales, and the strategies that work. One of the big takeaways is that a comprehensive, multi-channel lead generation strategy produces better results. Digital marketing, direct mail, and telemarketing work in tandem to drive B2B sales leads to your company.
Generate Leads With Digital Marketing
When it comes to digital, inbound seems to be the name of game, with companies generating e-books, whitepapers, blogs, and more to attract clients who are already looking for a new solution. But that leaves out a whole market of businesses that either don't know about solutions to their pain points or may be less likely to find you. Email marketing is not only an effective channel, it ranked highest in effectiveness when 360 Leads asked sales teams about their preferred channels. However, marketing laws are changing, especially with email, and the future will demand more creative digital marketing.
Direct Mail Primes Your Sales Leads
Direct mail is more powerful than you've been lead to believe, with a 13-1 ROI and decision makers reporting that 44% of them visit a company's website when they receive direct mail. An innovative campaign brings attention not just to your brand, but to the solution you offer. Direct mail teasers introduce your brand to new markets and if they're effective, your audience will be keen to find out more.
Make More Conversions With Telemarketing
Email, social media, and direct mail put you on your target's mind and let them know what you're all about, so that when you call, they're ready to talk. The follow up phone call is how you turn email and direct mail into qualified leads and acquire new customers. To find out how lead generation services make better use of follow up with telemarketing, check out 360leads.com/lead-generation-services/ rel="nofollow" and find out how lead generation professionals do it.
Companies get 2.4 times better results from sales leads when they communicate 3 or more times with those leads. Your company needs lead generation services to maximize your budget for multi-channel lead generation.