Many businesses within large Canadian industries require specific chemical solutions for their products and projects. In order to get their hands on these chemical materials, businesses will need to find a reliable resource — their best bet is finding a leading chemical supplier that caters to their industry. If you are wondering why a chemical supplier is an ideal resource for so many businesses, here are three major benefits that they bring to the table.
Portfolio Diversity
When a business needs multiple chemical solutions for a product or purpose, they might have to go to a large number distributors to get each specific solution. This can make acquiring all of the necessary chemical materials a lengthy and stressful process—it will require juggling numerous business relationships, orders, schedules and deadlines. A company should turn to a large chemical supplier for the sake of convenience and simplified organization. This type of supplier will have an enormous and diverse portfolio full of intelligent chemical solutions for your products sourced from innovative distributors across the entire globe. Instead of wasting time and effort searching for each individual chemical, a supplier can help companies find everything they could possibly need under one roof.
Industry Experience
Leading chemical suppliers are held in high-esteem in their industry for a reason—they have a keen awareness of target markets since they have managed to be successful in an exceptionally competitive and evolving business. Your company should find a supplier that has years of industry experience and a sterling reputation like CCC Chemicals. This chemical supplier has almost a century of industry experience behind them, which has given them plenty of time to strategically network. For instance, CCC Chemicals carries chemical materials for the Canadian water treatment industry and has made significant connections with related organizations. The supplier has been a long-term participant with the American Water Works Association, Water Environment Federation and small regional affiliates in Canada — they have forged these strong bonds to show their commitment to their partner relationships, their product performance and their customer satisfaction.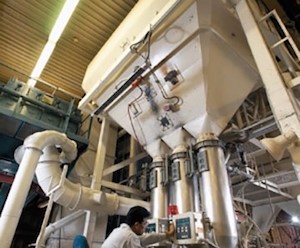 Incomparable Customer Service
This type of customer service goes beyond polite communication by phone or email — it will give the customer a helpful experience from the moment contact is made until the product is delivered. A leading chemical supplier will offer advantageous services like chemical blending—this means that they will create a custom blend for your business in their certified facilities. The company CCC Chemicals offers this service and dissuades customer anxieties by signing a Non-Disclosure Agreement for each blend — the contractual agreement ensures that the customer's formula and intellectual property remains protected. Other amazing services that superior suppliers will offer include custom packaging, bulk storage and bulk delivery.
A leading chemical supplier can offer a diverse portfolio, valuable industry experience and fantastic service options for their customers. Whether your business is a part of the construction, coatings, energy, mining or water treatment industry, it will doubtlessly benefit from using a chemical supplier to gain necessary materials.